Kouign Amman de Saint lunaire
€

52.00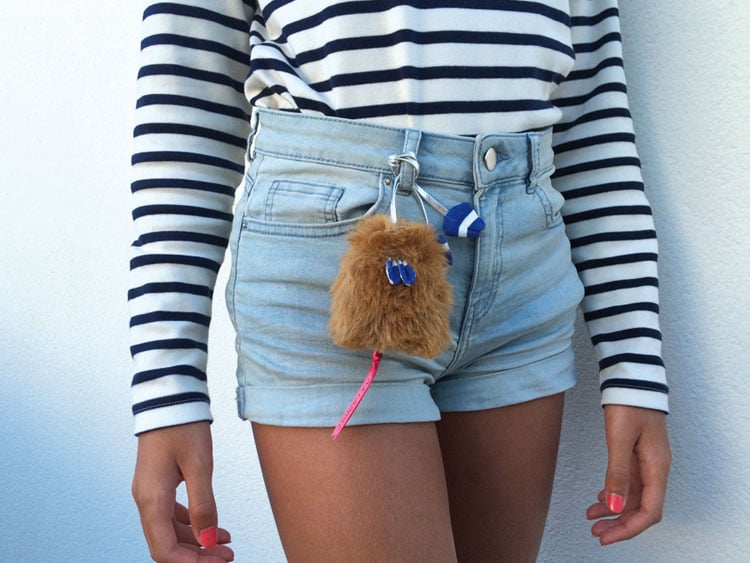 Elégante et toute douce, mademoiselle "croqueuse de clés" est réalisée à la main et à la commande.
Comme un petit Mogwaii, elle sera soigneusement emballée dans sa petite boîte chic, couleur noir soft.
D A Y by D A Y En votre compagnie elle vous portera bonheur...
Ligne exclusive Art of Accessoires T A X i J U N G L E,
Fabriquée en France, à Rennes...
for H A P P Y W O M E N !
-
10 x 8 x 4 cm sans le lien
Fourrure synthétique haut de gamme couleur "Kouign Amann"
Doublée jersey marinière "Bleu électrique / Blanc"
Petites oreilles satin "Argent Shiny" et marinière "Bleu électrique / Blanc"
Lien argenté
Entretien: Plein D' A M O U R et laver à l'eau douce 30°C - à la main.
Disponible sous 5 jours à partir de votre commande.
Expédition en Colissimo pour la France et l'international.
Crédit Photo © Lali Mood
Modèles Téa & Kouign Amman
-------
Materials: luxurious fake fur "Kouign Amann" color
lined jersey stripes "Electric Blue / White" color
Small ears satin "Shiny Silver" and jersey stripes "Electric Blue" color
Cordon "Silver"
Dimensions: 10 x 8 x 4 cm
Maintenance: Full of LoVE and Wash with fresh water 30°C- By hand.
Designed and handmade with L O V E in France
Available in 5 days after your order.
for international shipping: Sent by colissimo.
Share